About Chamberlin & Taylor, LLP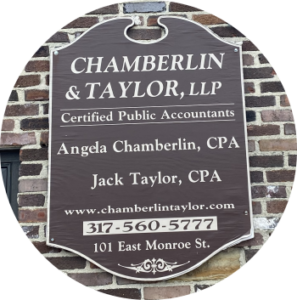 Angela: A CPA graduate from the University of Dayton has been practicing public accounting for over 20 years. During that time, she has worked with public companies closely held businesses and their owners to build knowledge and resources to a level that is complimentary to any business or individual.
Jack: A CPA and graduate of the University of Central Oklahoma, has also practiced public accounting for over 20 years working hand in hand with closely held businesses and individuals. 
Collectively, our professional menu includes a variety of financial and tax services with niches in retail, manufacturing, auto dealerships, construction, low-income housing, not-for-profit, individuals and estate/succession planning.
We believe that small business is the pulse of our economy. We want to be part of your professional team that helps you succeed to survive the conditions that you are faced with during the ups and downs.